Christmas is coming and it can be hard at times to find what is going to spark joy for the little ones you are spoiling. I am going to give you a few tricks that will make Christmas shopping this year a blissful experience. 
1. Something they already love
One way to nail it is to get something the child is into at the time. This can be harder if you do your Christmas shopping in advance so try to buy in December. If it is for your own children, you probably already know what they like. If you are buying for someone else's kids, don't hesitate to ask. Parents might already have a list and this will make it a lot easier for you! If you prefer to choose on your own, make sure you look at the age range written on the product page. Some of our favourites are the following. 
The Sardine Fishing Game has to be our number one Christmas purchase. It's a tiny yet super cute gift and is great for children from 2 to 5 years old. If there are siblings they will love playing all together with the bigger version. 

Cars are always a hit. If you want to go big the Make me Iconic Australian Ute is an amazing keepsake choice as well as our range of Playforever cars. 
Ride-ons are an amazing first Christmas present. Not only do they look great they also are so much fun and are suitable for kids from 1 to 4 years old. 
Children start to play pretend between 14 and 18 months. It's a great age to get them a beautiful Miniland doll. They are anatomically correct and there are several sizes, genders, and ethnicities to choose from. They are all made in Spain which make them an ethical gift as well. If the child already has a doll there are many add-on options such as a doll accessory set, a pram, or some kitchen accessories. 
2. Something they will start using soon 
My favourite trick is to get something the kids can grow into. There is less risk that someone would have thought ahead as you have so you are more likely to get something unique. As I just mentioned before, check the age range on the product page and get something that is no more than 6 months older than the baby age or a year older than the child age. 
For example, a baby around 9/10 months is going to start walking in the next few months so Christmas is a good time to get them a walker or a pull-along toy. 
Most kids start to develop hand-eye coordination and problem-solving skills around 15/18 months. That is when shape sorters will become a favourite. Get them if the baby is around 12 months and you can be sure that they will be used in the next few months. 
By age 2 kids start recognising letters and numbers. It is a great age to get alphabet or number puzzles to encourage counting and reading. 
Trikes or balance bikes ae great investments for children around 2 to 3 years old. Balance bikes are a great introduction to biking as the child will learn how to balance on two wheels and will be able to graduate to a pedal bike quicker and without the need for training wheels.They can be a bit heavy though which is why I would recommend waiting for the kids to be above 2.5 years old to get a balance bike unless they are quite tall and strong. Trikes are a great alternative if you want pedals or if the child is not 2.5 years old yet. They come with a very handy push bar and have a bigger seat which will make your little one feel safer on it. 
3. There are some toys you can never have too many of
There are some toys that a child can never have too many of such as puzzles, books, musical instruments or board games.
> Puzzles help develop fine motor skills, concentration, perseverance, and problem-solving skills. 
> Books are great tools to enhance children's vocabulary and feed their imagination.
> Music reduces stress levels, improves motor skills and encourages children to practice self-expression. 
> Playing board games strengthen the relationship between the players and encourage the development of social skills. 
 4. It doesn't need to be a toy 
I often hear people say that they are struggling to find gift ideas because "the kids already have everything". Why not invest in something that is not a toy. 
You could get something for their bedrooms such as a print or a nice night lamp. 
Pax&Hart prints are gorgeous and their simple design makes them perfect for baby rooms as well as kids' bedrooms. 
These beautiful ceramic night lights have nice warm lighting strong enough to read a book or feed during the night and dim enough to sleep with it on. They are perfect for babies and children who are scared of the dark. 
I always get a dinner set or a backpack for daycare/school when I don't want to buy a toy. There are many cute designs that the kids will love and it is also a super useful gift for the parents. 
Love Mae dinner sets are eco-friendly as they are made with bamboo. They come with a suction cup and you can wash them in the dishwasher.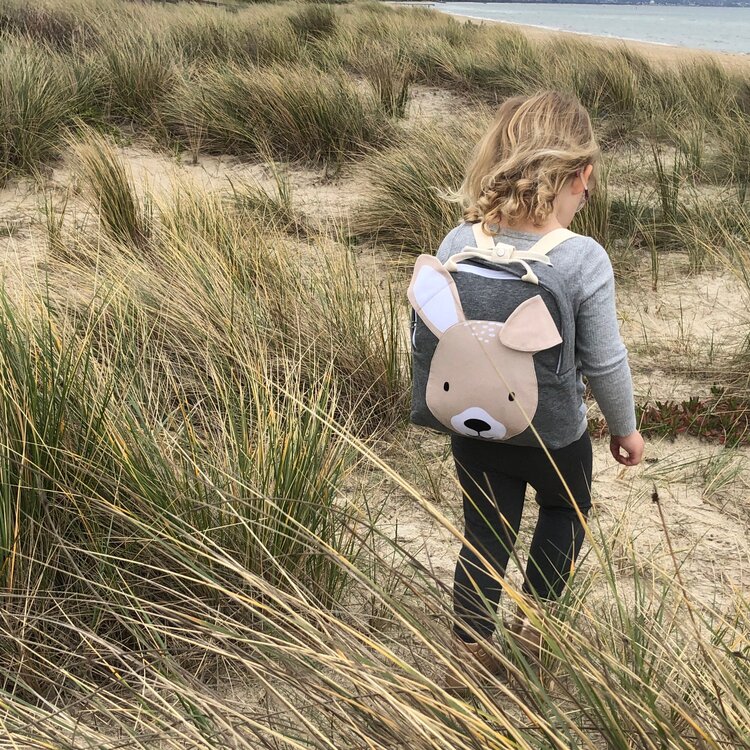 Mister Fly backpacks are super cute. There are many animals to choose from. They are super light which makes them perfect for small kids and you can wash them in the washing machine. 
5. And it doesn't need to be big 
When there are lots of children in your life, the Christmas shopping budget can easily explode. Do not panic! Many cheap Christmas gifts options will look amazing under the Christmas tree.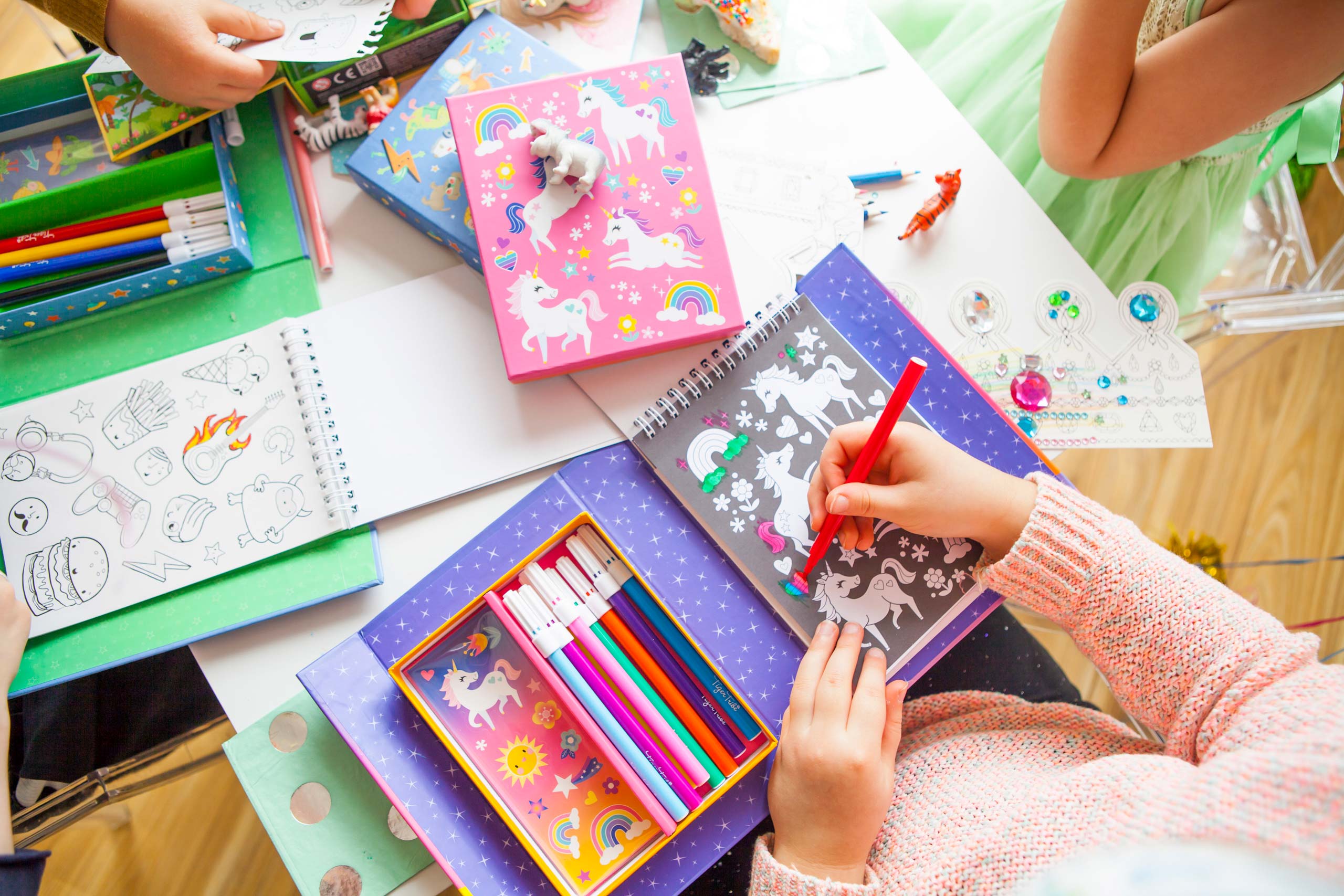 Tiger Tribe art & craft sets are all around the $20 mark. I love them as they encourage concentration, prepare kids for writing and come with all the supplies you need. 
These are a few of the many options we have in store this year. Don't hesitate to browse our website to discover our whole range of products. You can also give us a call or send us an email if you have any questions, we would love to help you in your quest for the perfect Christmas gift! And of course, if you are in Victoria, do not hesitate to pop in our Little Darcy kid store on Coventry Street not far from South Melbourne Market!